Jump Links    
Jump number one   2   3 - 7   8 - 11   12 - 14   15 - 17   18 - 22   23 - 29   30 - 34   35 - 40   41 - 48   49 - 58  
If I left out some essential link (such as yours), go ahead and nudge me.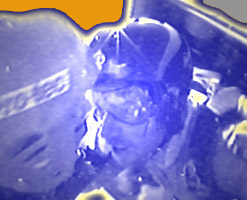 U.S. Parachute Association is the org
Skydiving Magazine is good reading
Parachute Center in Lodi is home DZ
Skydive Sebastian, where I got hooked
Jumptown (Orange, MA)
Skydive City, Z-Hills (FL) - and their online AFF Manuals & Guides (wow)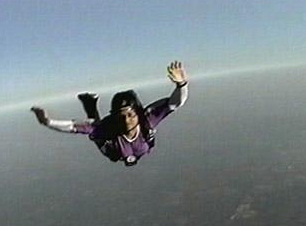 World FreeFall Convention
 
rec.skydiving newsgroup
    ...and here's the newsgroup archive. (Life's too short to digest all this...)
 
Freedom is not a body position - major thanks, Skratch
KDFC   (Grrr = #246)
Feel the Wind - oh boy! Jumping for the fun of it ?!
rec.skydivers' home pages (thanx, David)
    Check out his logbook entries and photos too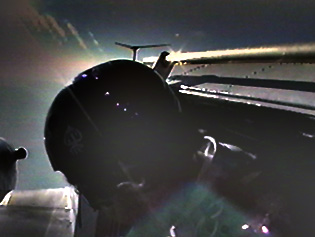 First Jump stories (thanx, John)
muff muff muff #2771
skyXtreme - most excellent reading
Sport Parachutist's Safety Journal
Skydive World - tons of resources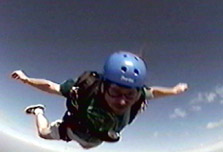 Anvil's Site
PierMedia ("Pack Like A Pro" / "Breakaway!" videos, much more)
Landings.com - many links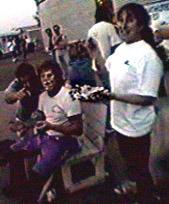 Tim Lain's Skydive Page
Wings of Man (relative work)
Dick McMahon (rookie trials and tribulations, and some thoughts on "risk homeostasis")
Parachute Industry Association
Skydive Safari
Skydive Orange (VA - tandems - "serving" DC and MD)
The images on this page are from videos shot by the unforgettable Jan Davis and others. Thank you.
 
top o' the page